Below is a basic workflow (state set up) for an Incident report in SaferMe.
Reporting an Incident
Let's start off with what the end user will see. Out on the job, an incident happens and an Incident report is submitted such as this one.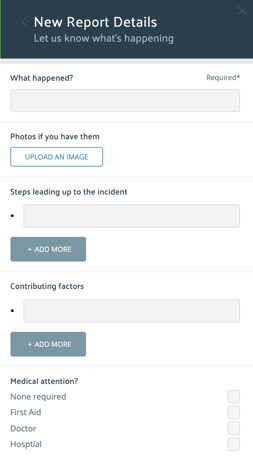 The report is submitted with all of the relevant details found under the 'detail' tab. Time, date, reporter and location are automatically captured.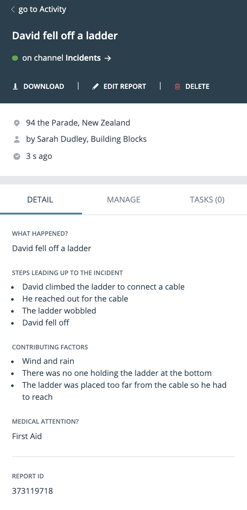 Manage
Now let's look at what the admin will experience for a created Incident report. Once the Incident report has been submitted it automatically begins a workflow, what we also call 'states'. Here is how an incident workflow step by step could look.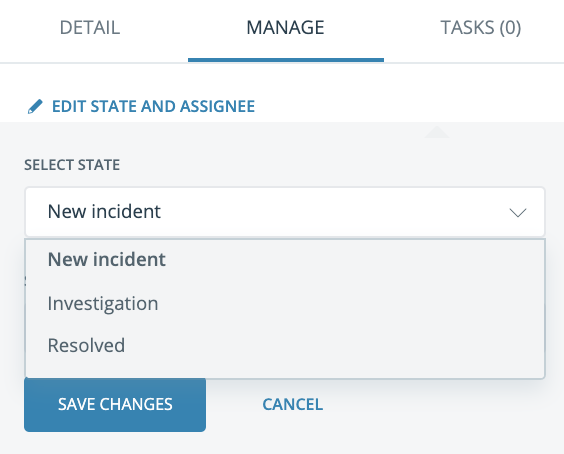 Each of the workflow steps are configurable meaning they can alert different people. They can also be assigned to a specific person such as a health and safety consultant or a health and safety officer.
Admin Investigation
The workflow can be moved into the 'investigation' stage. The assignee can conduct an investigation which is a section of the form kept private from all other members. This keeps all info in one place and locks down all sensitive information.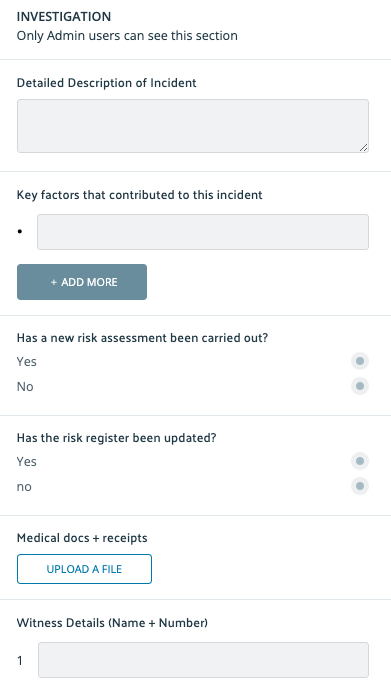 Once the investigation is complete, the report may be submitted to third parties such as Worksafe. A PDF version of the report can be downloaded.
An incident report may be updated as the investigation continues and once it has been resolved by all parties it can be moved into the 'resolved' state.
To have this workflow set up for an organization book a meeting with one of our team here.