This article walks through how to give members access to forms or 'channels' in an organization.
The owner or an admin of an organization has the powers to add members to channels.
How to get there
Log in to SaferMe and access the Admin Portal of the SaferMe web app
Select 'Members' from the menu on the left.
Select the checkbox on the left next to the member's name. More than one member can be selected and edited together.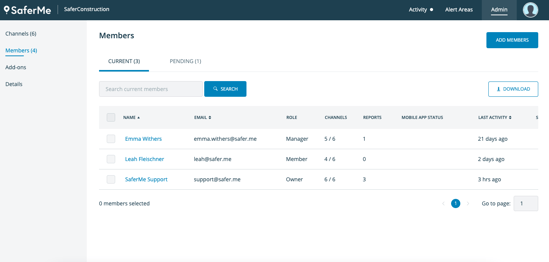 This will bring up a menu toolbar above the member list.
Select Add to Channels from this toolbar.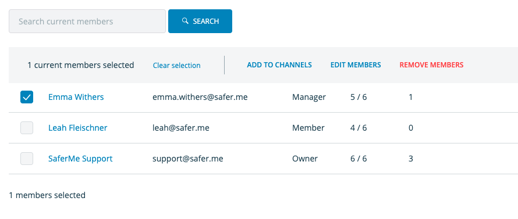 A pop-up will appear with the list of channels available on the organization. Select the channels the member is to be added to.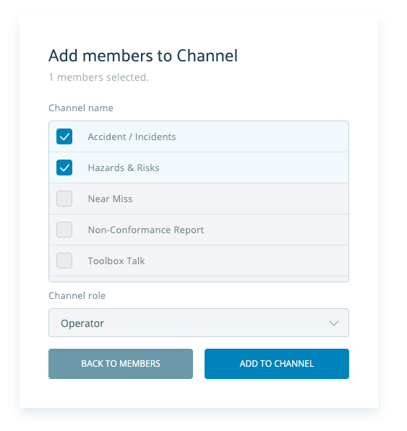 Channel role
If the member requires administrator access to the channel(s) then select administrator from the drop down.
They may require admin privileges to access the full data of the channel or to manage reports which are admin edit and view only.
If the member is being added to the channel so that they can only make reports then the role of operator is sufficient.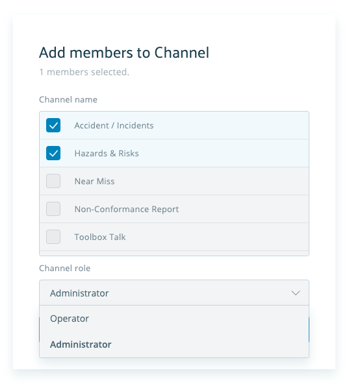 To read more about the difference between an Operator and an Administrator click here to read our article about roles.
For further info on this topic reach out to us at support@safer.me