Admins have full access to contact card data and contact card details
How to get there
To access the full range of card management features a user must be an organization admin on SaferMe. Admins can sign in to the SaferMe admin portal and navigate to the members page.

Download
There are three tabs in the Members area. These tabs display card status details such as battery status and last synced.
Each tab can be downloaded. This will include card ID's, card battery level and card last synced info.
Battery Icon
Once a card has been activated AND synced for the first time, a card status will display.

The format for how it displays on the members table is - battery level icon + last sync. Below is a battery icon explainer so admins can easily identify when a card battery requires action.

Synching Status
Beside the battery icon will be a synching status letting the administrator know when the last sync occurred for a member.

Contact Tables
To locate contact card info for a current member or a card-only member, search for the member on the members table or search for the member on the card-only tab.
Click the members name to open their individual contact log table. At the top of this screen will be their card status, card ID and card issue date. If a member does not have a card assigned to them these details will not be visible.

Each contact log table has four filters,
- Timeframe
- Minmum contact duration
- Maximum contact distance
- Log type
Each name displayed within a contact log table is clickable allowing the admin to investigate close contacts during a contact trace.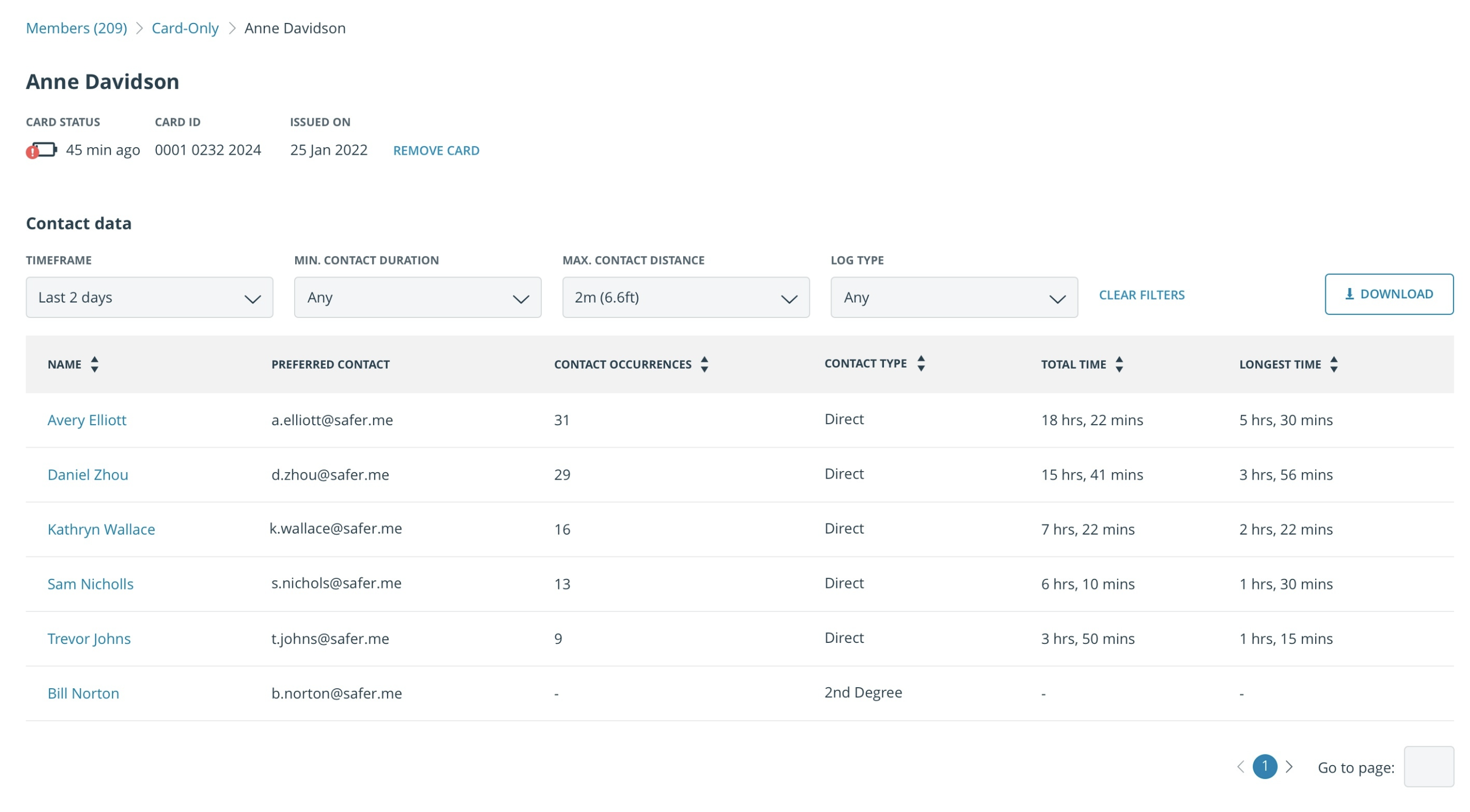 Read our comprehensive 'How to conduct a contact trace' here.
Don't hesitate to reach out to our team at support@safer.me