This article explains the contact tracing filters available on the SaferMe Contact Log tables. We will show how to download contact log data and look at manual vs automatic contacts.
How to get there
To access the Contact Log Tables screen a member needs to be a Manager of an organization and signed into SaferMe on desktop. Click the 'Admin' button on the top right of the top nav bar in SaferMe and then select 'Members'. Access the Contact Log Table of each member by clicking either their name or their 'Contact' number.
Filters
There are four filters to use on the contact log tables. Once selected the private encrypted data is requested and will display on the front end of Saferme in these contact log tables. The privacy over the locations where the contacts were logged is still protected and not seen on the contact log tables.

Timeframe Filter
Data from up to the last 42 days is accessible. Data older than 42 days is deleted from the system.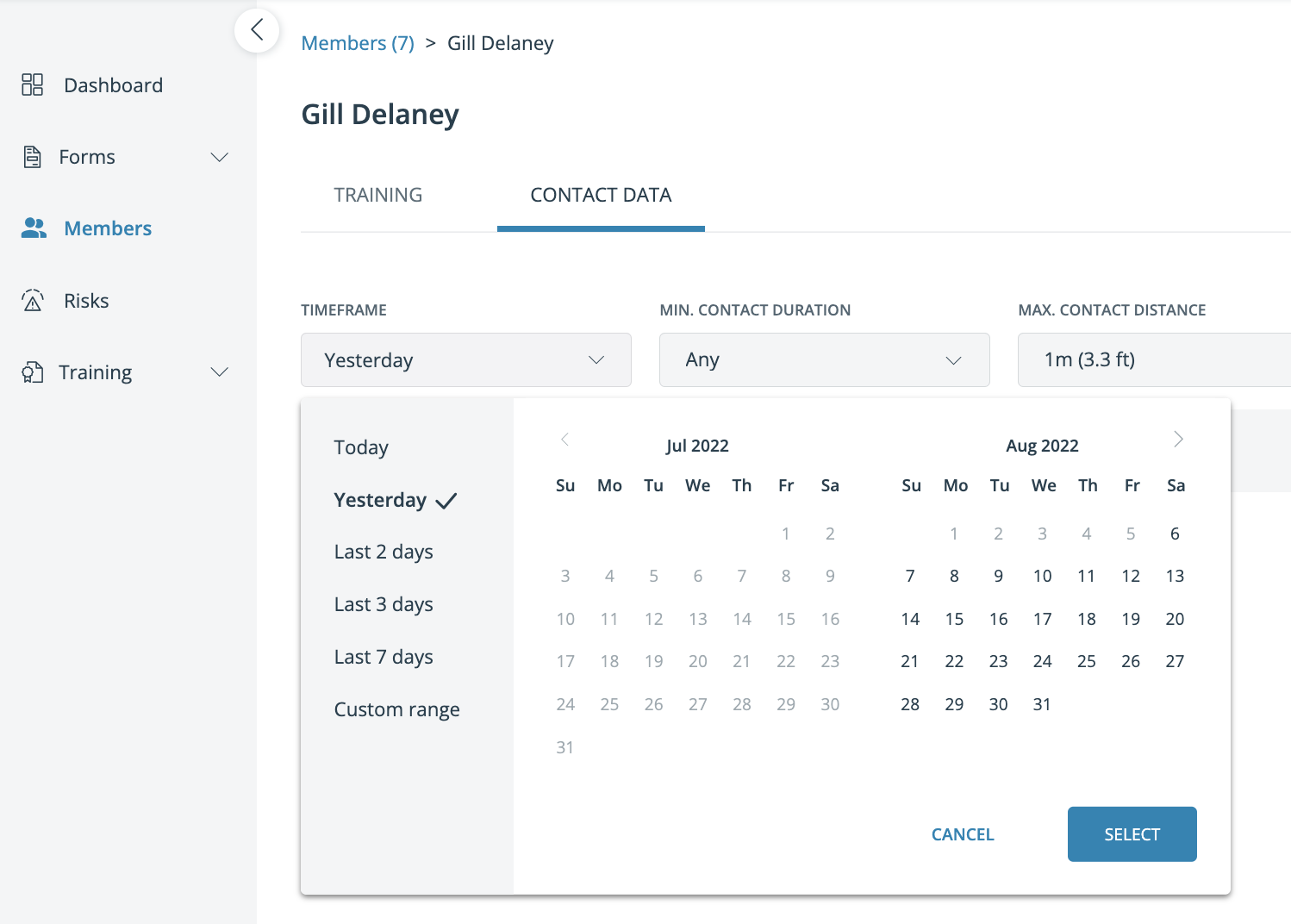 Minimum Contact Duration
Select the last 1 minute up to the last 15 minutes. Filter out short duration contacts that you do not consider a risk.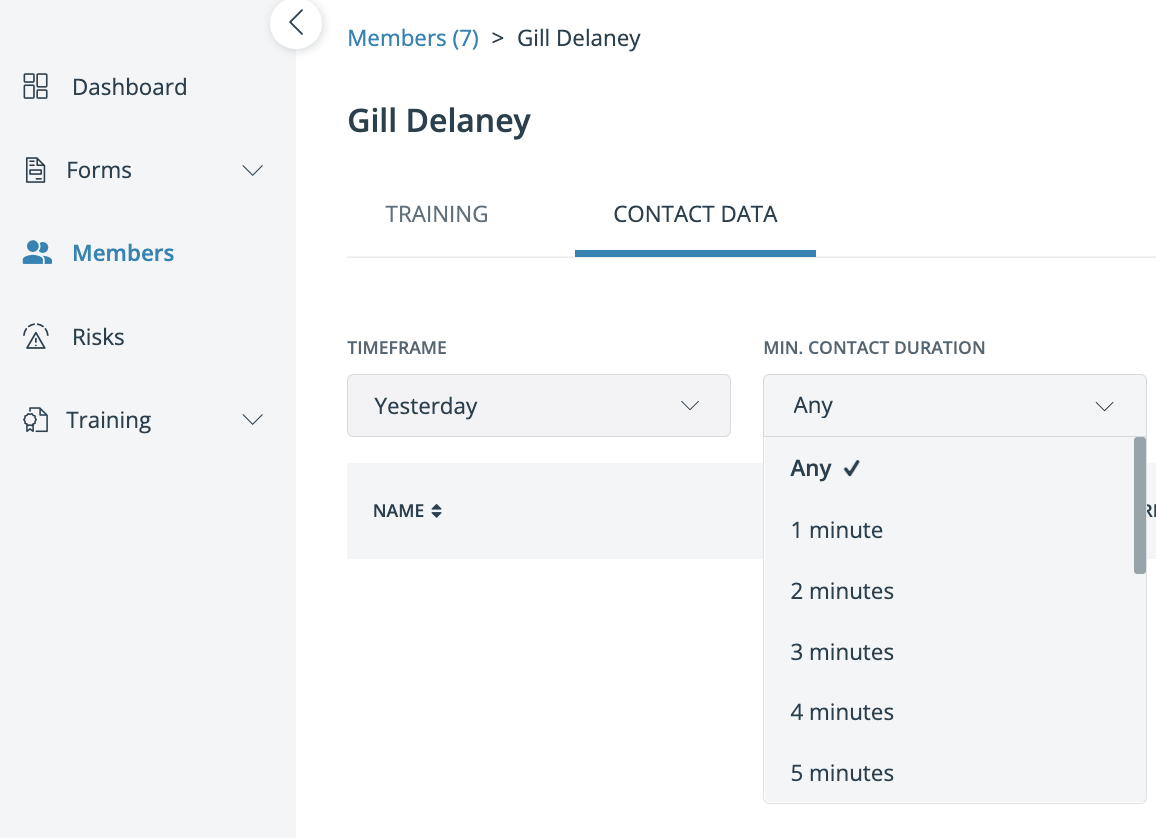 Maximum Contact Distance
Select from the minimum of 1 m (3.3ft) up to maximum of 15 m (49.2ft). Filter out distances that you do not consider a risk.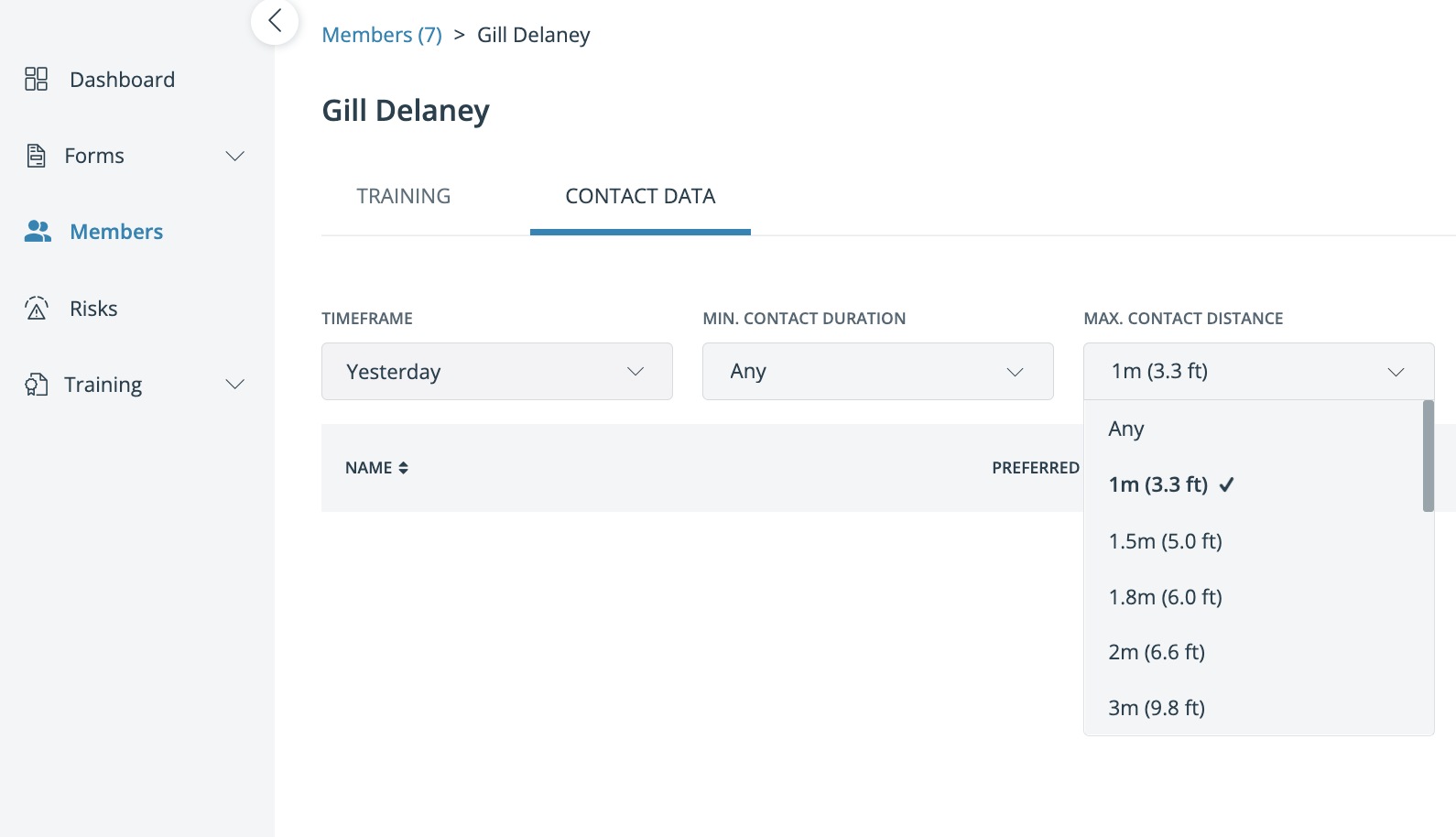 Log Type
There are four different log type options to choose from. The 'Any' option will display data using the strongest log type available.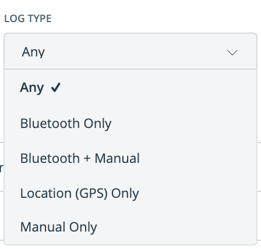 Download Contact Log Data
The download button is located to the right of the filters. Select the download button, it will prompt a request to download the contact tracing data displayed on the table. It will download the data according to what filters are live.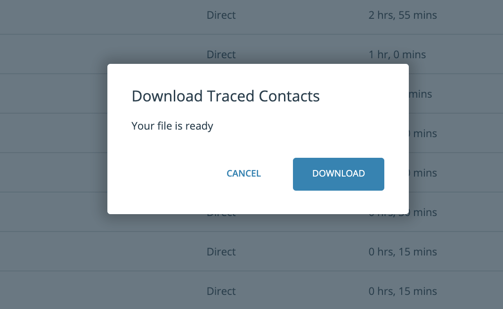 Manual Contacts vs Automatic Contacts
Manual contacts are from manual contact log reports. Every time a member makes a manual contact log report, the details entered in by the member appear in their individual contact log table. For example Adam has a meeting with Emma. He logs a manual contact report and enters in Emma's details. These details will then appear in Adam's individual contact log table.
Automatic contacts are likely proximity between staff who have SaferMe active on their mobile devices with bluetooth and location GPS.
Both manual and automatic contacts will populate in contact log tables.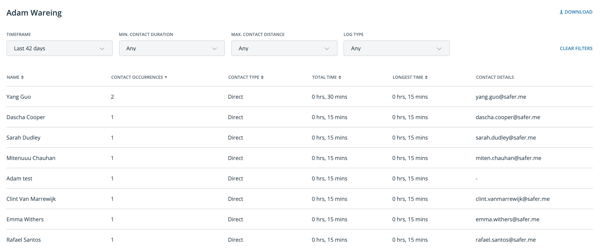 If you have any questions about the this article please do drop us a line at
support@safer.me