This article covers how to successfully upload your employees into SaferMe via a .csv file.
First, format your .csv file
Open a spreadsheet platform such as Microsoft Excel or Google Sheets
Create three columns in the following order:


Email
First Name (optional)
Last Name (optional)
The email column must be titled as Email for its contents to be recognised. This is a mandatory column.
Your sheet should look like this:

Download this CSV heading format here
Export and upload your file
Download or export your file as a .csv
Login to the SaferMe web app
Begin on the Members page
Select Add Members
Choose Import from CSV
The employee list will generate in the Add Members pop-up. Grant the employee the desired access and select Add Members.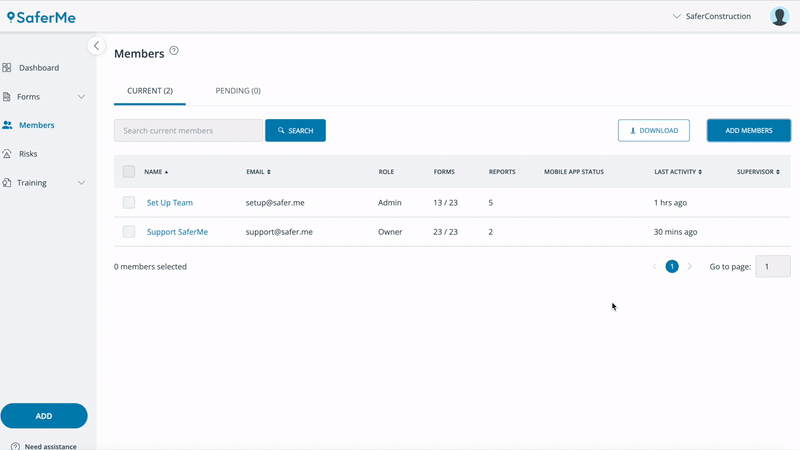 An email invitation will be sent to the employee(s) inviting them to sign up to SaferMe. The employee(s) email address will appear in the Pending tab on the Members page until they have accepted this invite.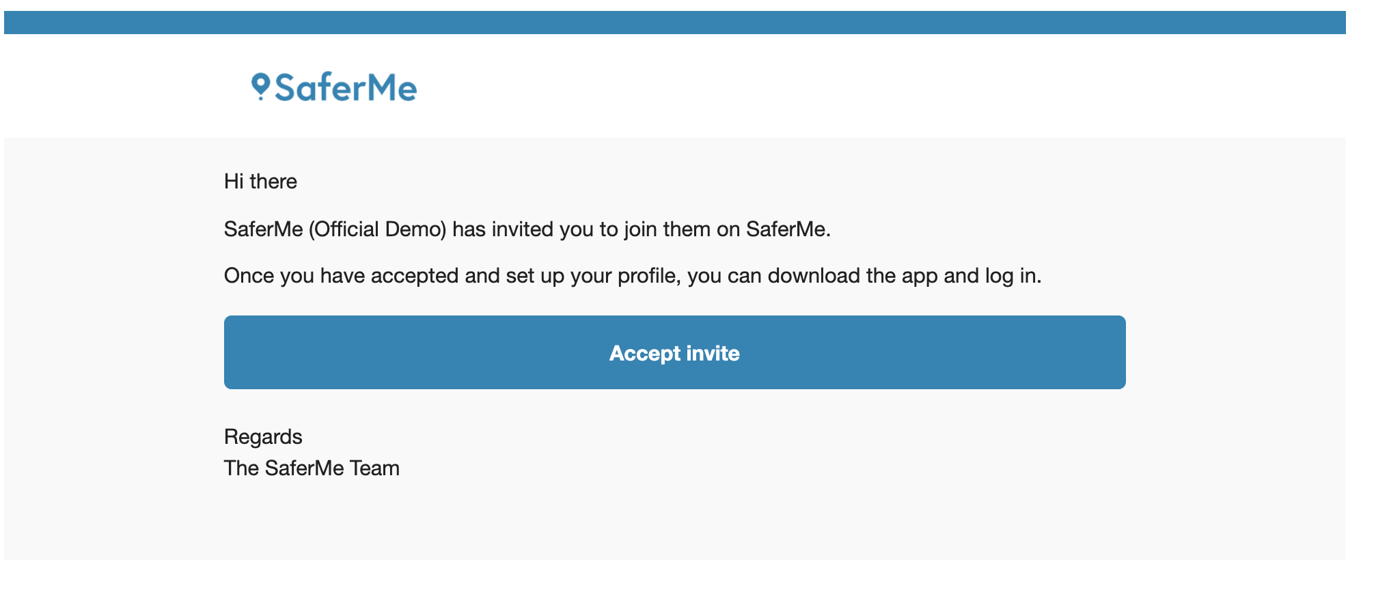 After signing up, those with Members will be directed to download the mobile app. Managers and Admins will receive access to the SaferMe web app.
Once an employee has signed up to SaferMe, they will appear in the Current tab of the Members page. They can then be added to the appropriate forms.
Have any questions about adding your employees or concerns about employees not receiving the invitation? Reach out to us at support@safer.me