Explore filter options to sort through reports on the SaferMe Reports page
How to get there
Log in to the SaferMe web app
The dashboard will open
Select the 'forms' option from the menu bar on the left
Select 'reports' from the forms drop down

The reports page will open listing all reports for the organisation. Key info for reports is visible including if there are any incomplete tasks for the report and who the assignee is.
Filters
Click the 'filters' button on the top right to start filtering through reports.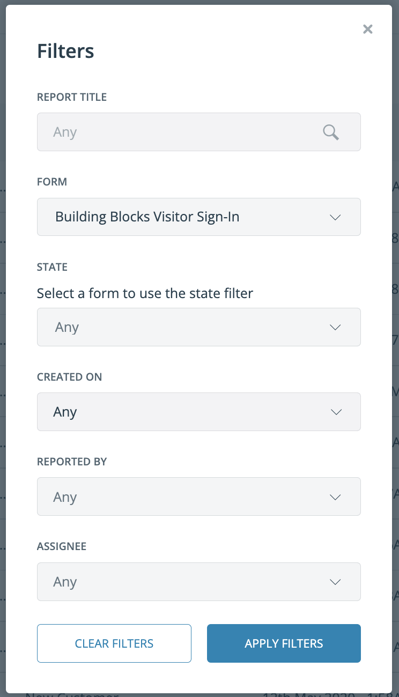 The live filter will appear above the report list view. Use the 'x' to remove any of the filters individually. Select 'clear filters' to remove all live filters at once.
Download
The entire list of reports can be downloaded by selecting the download button on the top right.
To set up report titles for filtering on all of your forms get in touch with us at support@safer.me