This article provides an overview of the form data page within the admin portal of the SaferMe web app
How to get there
Log in to the SaferMe web app. Organisation Admins can select the 'Admin' button on the top right of the menu bar. The forms page will open. Click 'View Reports' for any form.
If 'View Reports' is not visible beside forms - admin access to forms is required. Contact an admin to request access.

Overview of Form Data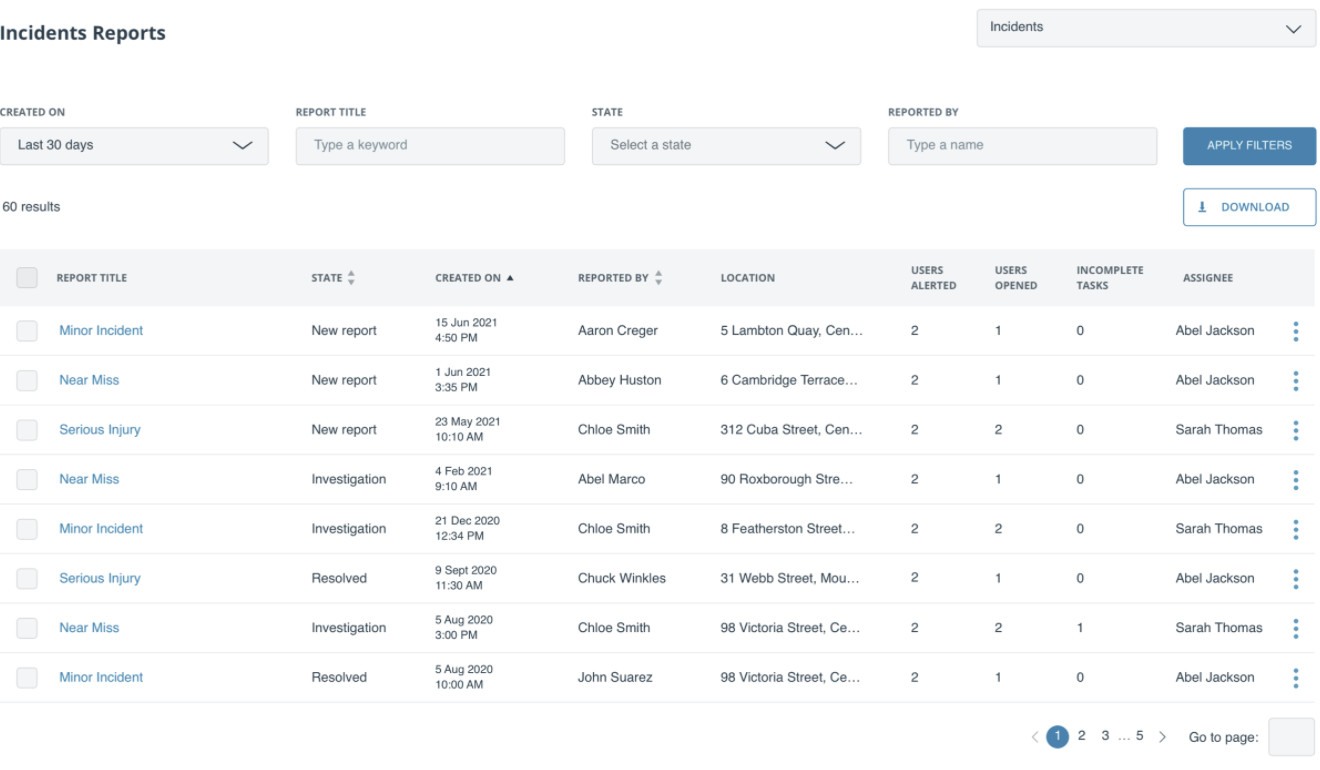 Switch between forms by selecting from the drop down on the top left. Only one form can be selected at a time.
Columns
Report title - the field of the report chosen to be the report title
State - the current workflow stage of a report
Risk score (only for Hazard forms) - colour coded score with description
Created on - date and time
Reported by - reporter's name
Location - address or coordinates of the report
Users alerted - number of users who received alerts about the report
Users opened - number of users who opened an alert about the report
Incomplete tasks - number of incomplete tasks
Assignee - the person who the report is currently assigned to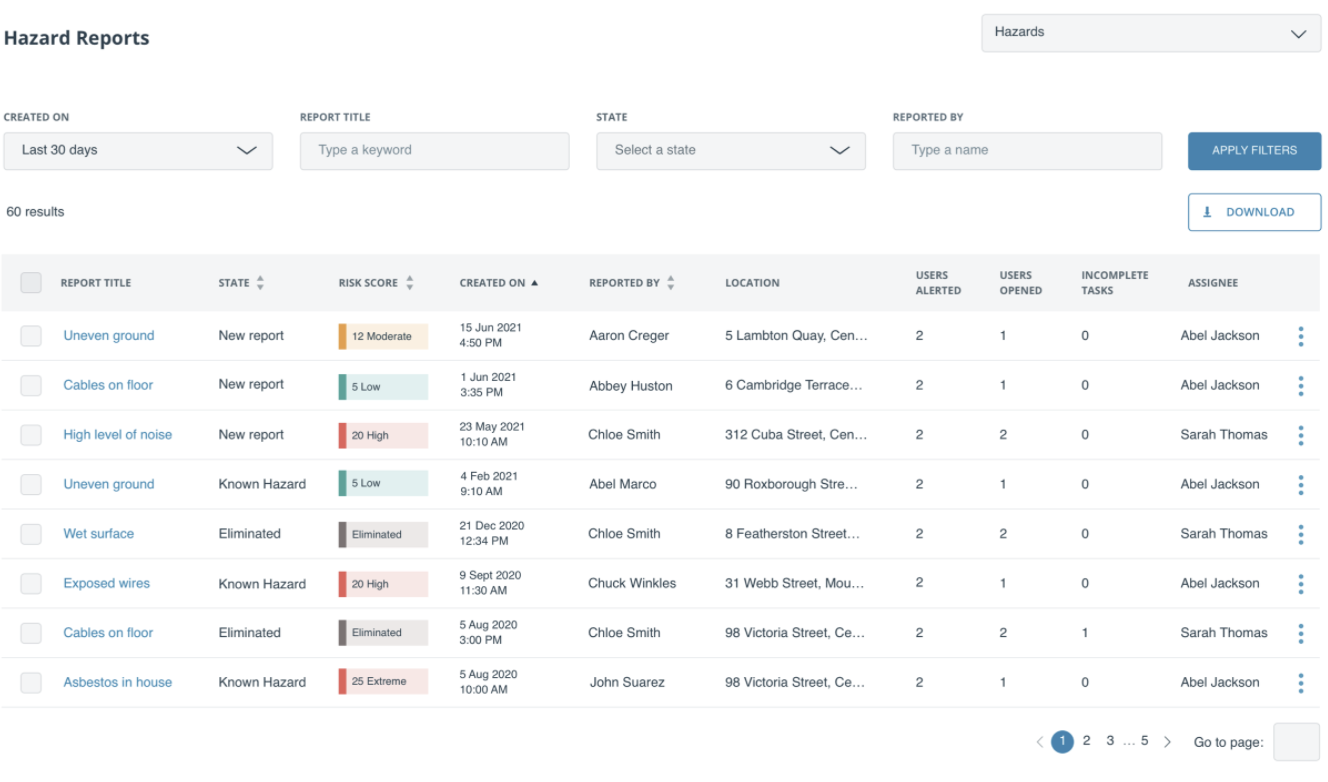 Filters
1 - Created on
Set the date range to see reports for that timeframe.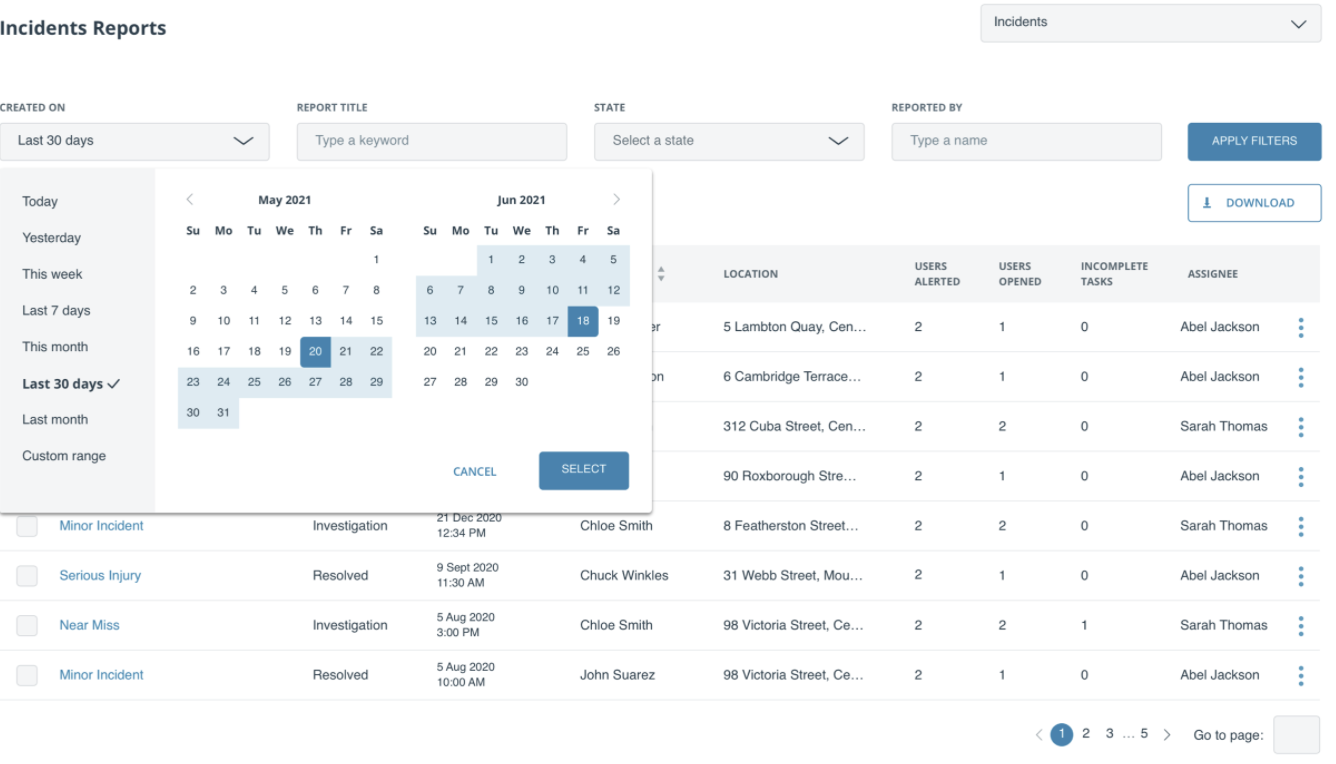 The presets are:
Today
Yesterday
This week
Last 7 days
This month
Last 30 days (default)
Last month
Custom rage



2 - Report Title
This filter is a free text field which will search through the report title column for matching words.
As an example if a form contained a field called 'site name' and this field was chosen as the report title.
Then if the words 'green site' were used in the search bar, the results would be any reports that contained 'green site' in their report title.

3 - State
Set the state filter to bring up all reports currently in a specific state. For example selecting all reports in an 'action required' state.

4 - Reported By
Search box filter to enter in names of members within the organisation. Use the reporter filter to bring up all reports a specific reporter made.
Download
Admins can download data (in a CSV file) of a selection of reports, or all reports.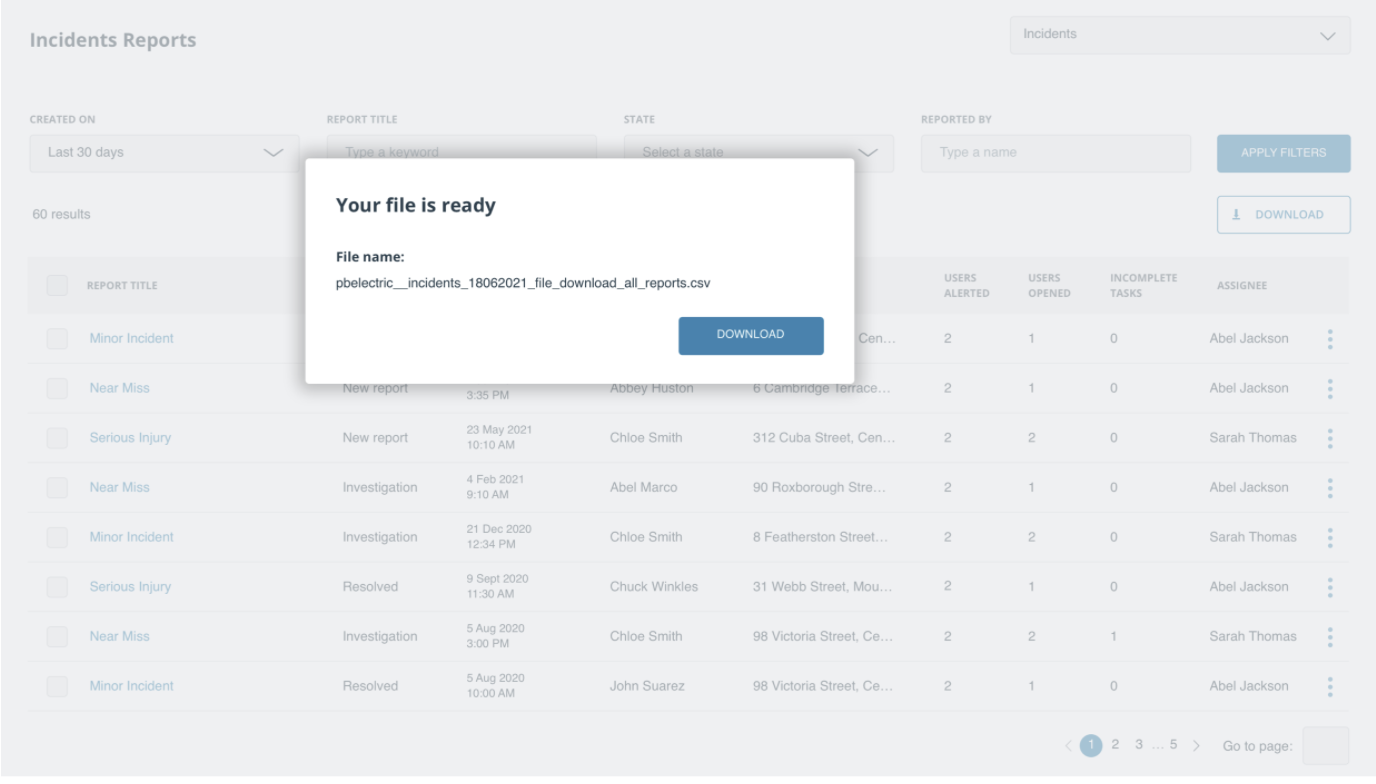 The CSV file downloaded will contain the following columns, in this order:
Report ID
Report title
State
Created on
Reported by
Location
Users alerted
Users opened
Incomplete tasks
Assignee
Primary category
Secondary category
Tertiary category
Form fields in the same order as in the form
Any leftover columns
For more information on the form data page please do reach out to us at support@safer.me