This article shows Administrators where to find a member's contact table when conducting a trace.
To view a member's contact table, go to the Members page of the Admin portal and click on their name.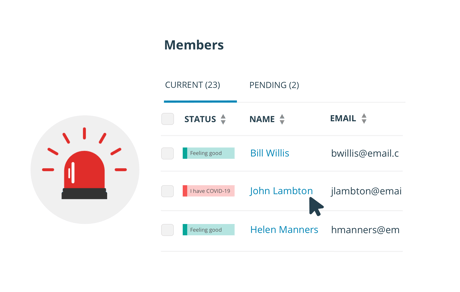 This will open and display the member's individual contact table.
Data is fed to this table manually via the Contact Log channel and automatically through GPS and Bluetooth logging.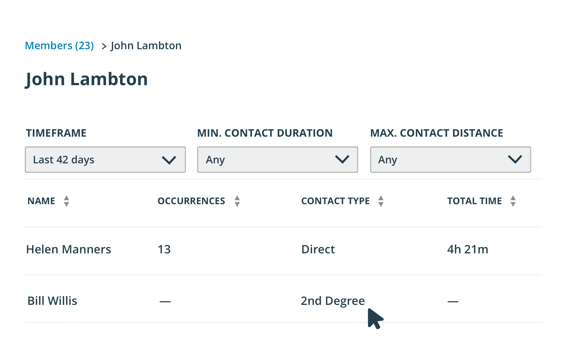 This table will show you, at a glance, who you should contact if an organization member specifies that they are Unwell or Have COVID.
Filter through this table by contact duration, distance, and type (GPS, Bluetooth or manual) to determine who is most at risk.
After 42 days, the contact data is wiped. It is important to note that no location data is stored. The table shows when the contact occurred rather than where.