In this article, we describe how to create a task in the SaferMe desktop app.
A task can be attached to a report as a way to prompt another user from the organization to take ownership of the action described. In this article, we walk through how to create a task in the SaferMe desktop app.
How to get there
A user must first find a report they would like to attach a task to. They can do this by selecting the Activity button in the top right of the maps screen to access the feed.
The user can click on the report card they would like to open, go to the Tasks tab of this report and select + Create A Task. This will bring up a screen that will allow the user to set the conditions of the action they would like the assignee to take.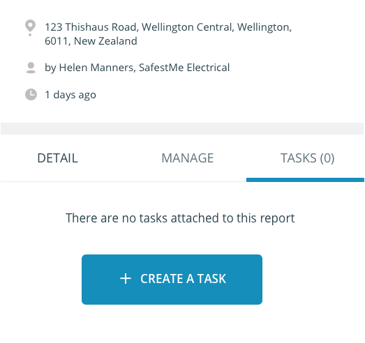 The user must give the task a title that summarises the action in under 80 characters and then expand upon this request in the Task Description box.
They can search for an assignee from your organization by expanding the drown-down box, or alternatively, assign the task to themself.
The task must have a title, description, and assignee before it can be saved.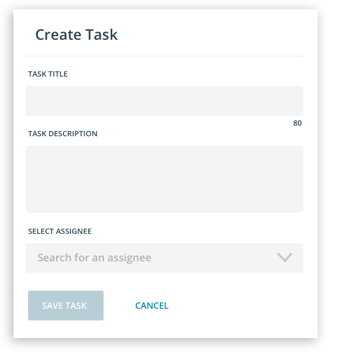 Once the task is saved, it will appear in the Tasks tab of the report to be marked complete. The assignee will be immediately notified of the task, provided they have opted in to receive push and/or email notifications, and the report will appear in their Your Tasks tab ready to be actioned.