This article will explain the different ways reports can be filtered through Channel Data
Select the blue Filter button in the top right corner of Channel Data to bring up the filter pop-up shown below. Use one or a combination of the fields below to refine your search.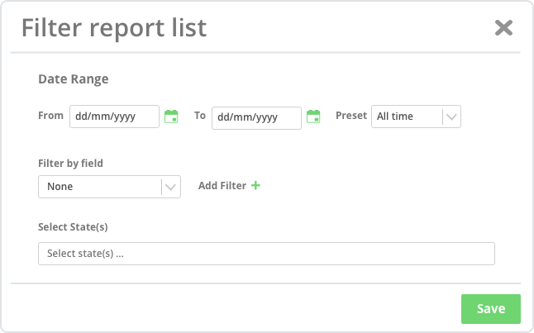 This pop-up will allow you to filter reports from a specific timeframe.
Filter by field allows you to search by widget title. Select Add Filter + to sort by the widget answer.
Enter the name of a state(s) into Select States to show all reports that are currently in that state(s).