This article will explain the different ways report data can be filtered
How to get there
Log in to the SaferMe web app. Administrators can select the 'Admin' button on the top right of the menu bar.
The forms page will open.
If you are an administrator of a form, you will see three blue buttons next to the form name.
Click 'View Reports' for any form.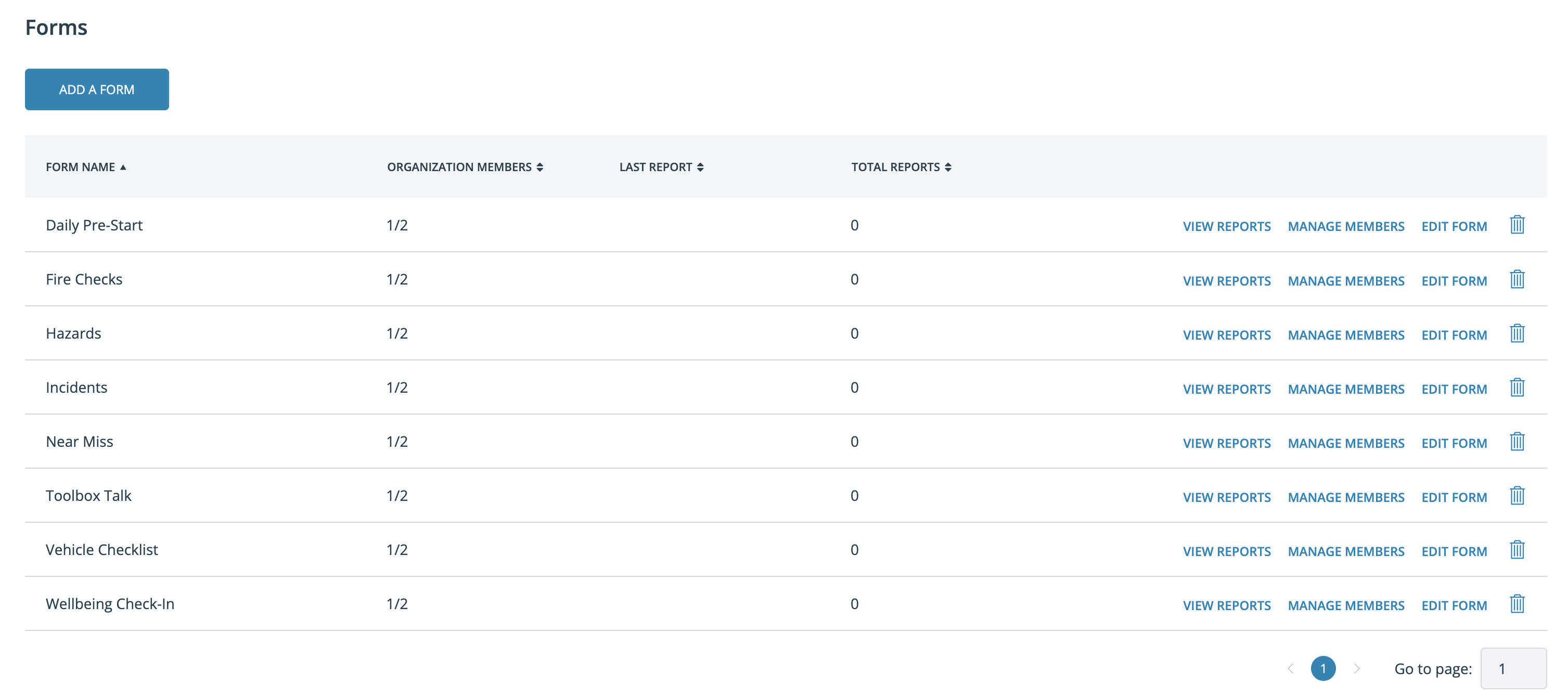 1 - Created on
Set the date range to see reports for that timeframe

The presets are:
Today
Yesterday
This week
Last 7 days
This month
Last 30 days (default)
Last month
Custom rage
All time
2 - Report Title
This filter is a free text field which will search through the report title column for matching words.

As an example if a form contained a field called 'site name' and this field was chosen as the report title.
Then if the words 'green site' were used in the search bar, the results would be any reports that contained 'green site' in their report title.
3 - State
Set the state filter to bring up all reports currently in a specific state. For example selecting all reports in an 'action required' state.

4 - Reported By
Search box filter to enter in names of members within the organisation. Use the reporter filter to bring up all reports a specific reporter made on a form.

Apply the filters and see a list of the filtered results. Download the results shown into a handy CSV or PDF.
To set up report titles for filtering on all of your forms get in touch with us at support@safer.me