Start making reports on the SaferMe mobile app by pressing the blue 'make a report' button
How to get there
In order to make reports on the SaferMe mobile app, a user must have access to forms and be signed in to the mobile app.
Making a report
Once signed in the home screen will appear which is the map view.
1 - Press the blue button
After pressing the blue button a red pin will drop onto the screen pinpointing a location.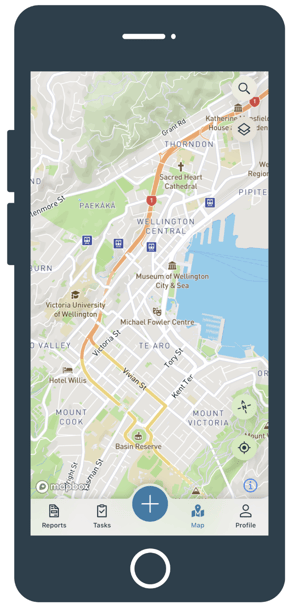 2 - Set location
By default the pin in the centre of the map screen will attempt to guess the devices location. This estimate is based on various data points such as strength of signal, location permissions for the SaferMe app on the device itself etc.
Move the map to select the correct location.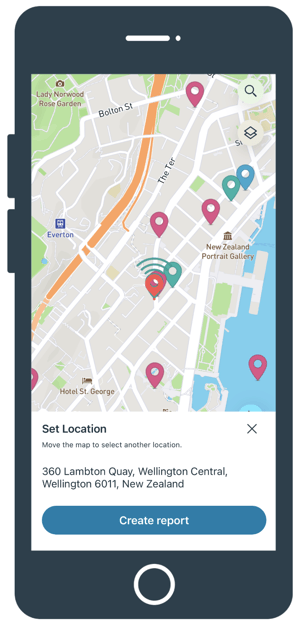 3 - Select a form
Once happy with the location, press 'create report'. A list of forms will appear and the screen will prompt you to select the correct form. Select the form by tapping its name which will open a new blank form. Complete the form and click 'submit'.
If you don't see a list of forms reach out to us at support@safer.me and we can arrange correct access.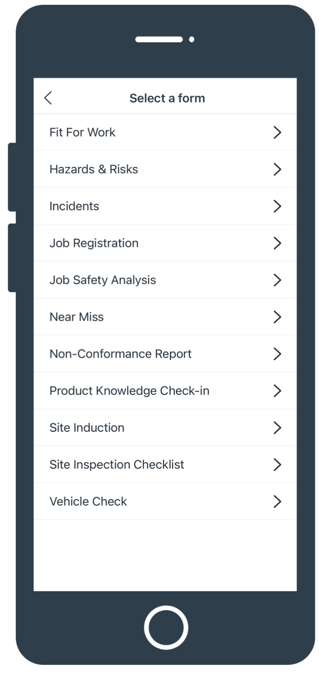 4 - Submit
Once the details of the form have been filled in select 'submit'.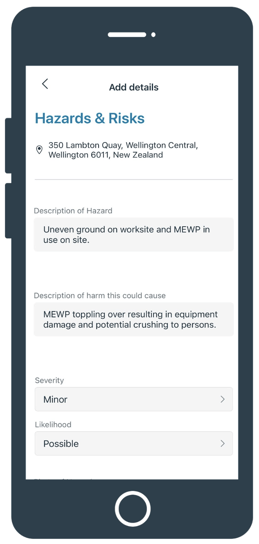 Offline Mode Reporting
If the user is submitting the report in offline mode the report will be stored on the device until it has connectivity again. Once connectivity is reached, the data will synchronise and upload.
For any further information about submitting reports please reach out to support@safer.me