In this article, we will walk through how to edit the state, assignee and tasks attached to a report.
Go to the Activity tab and click Your Tasks to view reports and tasks that have been assigned to you. Click on the report card to open the report and review.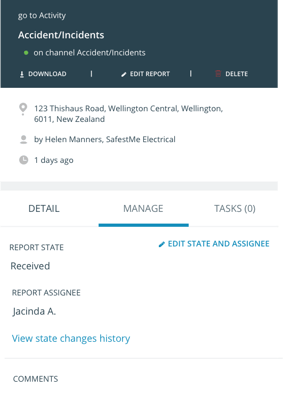 .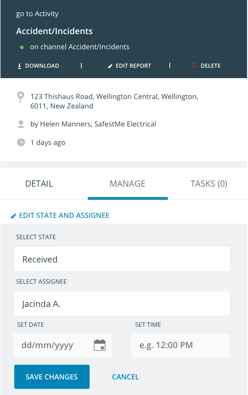 All reports can be downloaded individually as a PDF file. Use the Manage tab to manage the workflow of reports. Re-assign the report to a colleague by selecting Edit State and Assignee to escalate it.
Attach a task to this report by clicking the Tasks tab.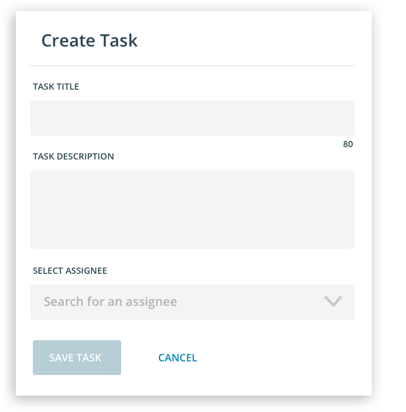 A task must have a title, description, and a specific assignee within your organization. You can create as many as you like there are no limitations on the amount you can create.
If a task has been assigned to you, it will appear in the Tasks tab of the report under the heading Incomplete Tasks.
Click the task card to open the details of the task and/or Mask as Complete.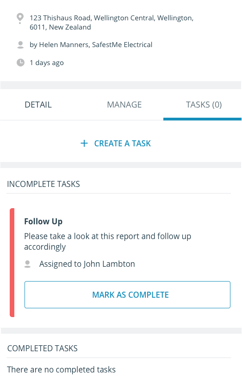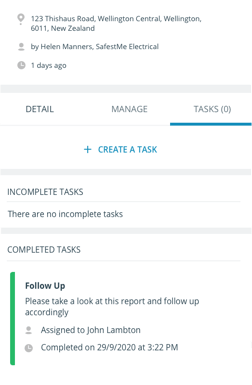 The Completed Tasks section will contain a history of all completed task cards with the name of the assignee and the date and time of its completion.