This article shows the ways a Covid-19 Daily Health Screening can be managed by an assignee in SaferMe.
Assignees will receive a notification from SaferMe each time a report is made that has been assigned to them. In this article we look at a Daily Health Check report where the member has reported testing positive for Covid-19.
How to get there
After receiving the notification from SaferMe, sign into the SaferMe web app. From the map screen go to the Activity tab and click Your Tasks to view reports and tasks that have been assigned to you. Click on the report card to open the report.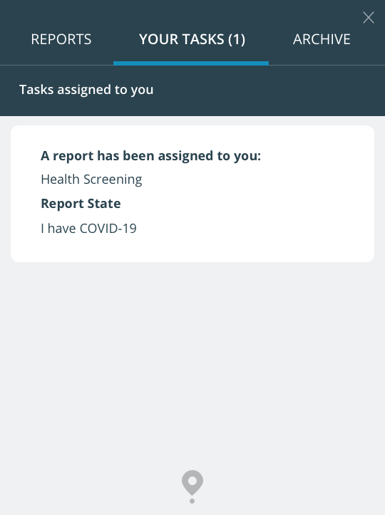 The report card will show the name of the member who has submitted the report. The Detail tab will display the information provided by the reporter.
To manage the report go to the Manage tab. Comments can be made at the bottom of the report to communicate back to the reporter.
Conduct an investigation according to company protocol. Click Edit Report to add in the investigation details into the report. This keeps all info in one place.
Tasks can be created on individual reports such as booking covid tests, coordinating isolation and conducting check ins with the member. Tasks can be assigned to the task creator or other members of the organization.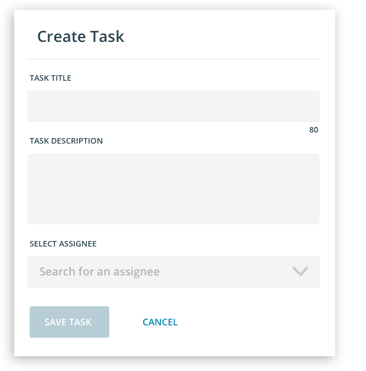 Contact Log Tables
Access the Members page of the Admin portal and conduct a contact trace. Click the name of the person who reported the positive case to open their individual Contact Log Table. This will show a list view of their contacts making it straight forward to see who they have been in contact with.
Begin contacting these members following company protocol. Use the filters to determine the members most at risk.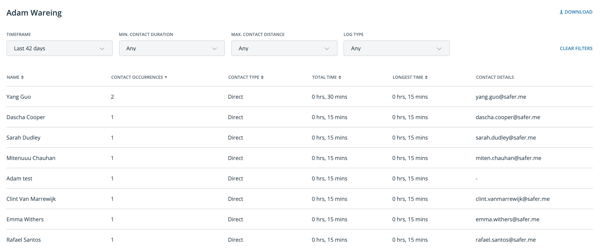 To find out more about conducting a contact trace please reach out to support@safer.me