This article covers how to submit a health & safety report through the SaferMe web app.
This article relates to the SaferMe web app which is only accessible to Admins, Managers or the Owner of a SaferMe organisation.
Creating a report
Owners, Admins and Managers of a SaferMe organisation can create a report from anywhere in the web app.
Click the ADD button in the bottom left of the screen
Choose REPORT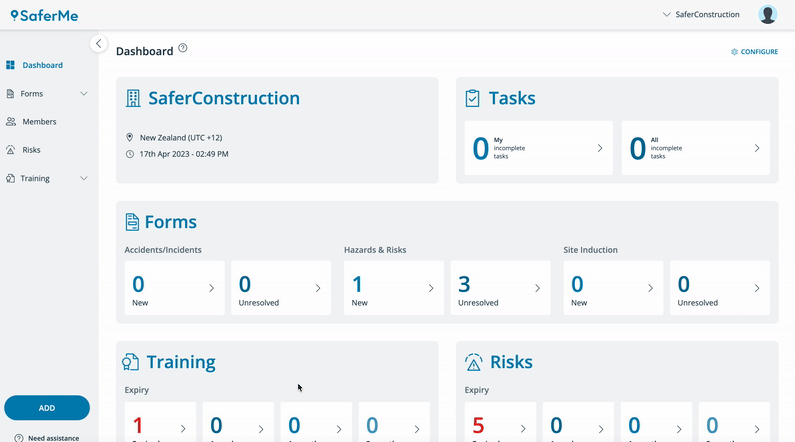 Clicking ADD will also give you the ability to add risks to your risk register, or add a new training record.
Select the location of the report.
Select NEXT
The location of the report is automatically pulled from the location of your browser. To edit the location, click and drag the pin around the map or type the address into the address bar.
Select the report you wish to create
Select NEXT
If you wish to edit the location that is showing at the top of the report, select PREVIOUS to go back to the maps screen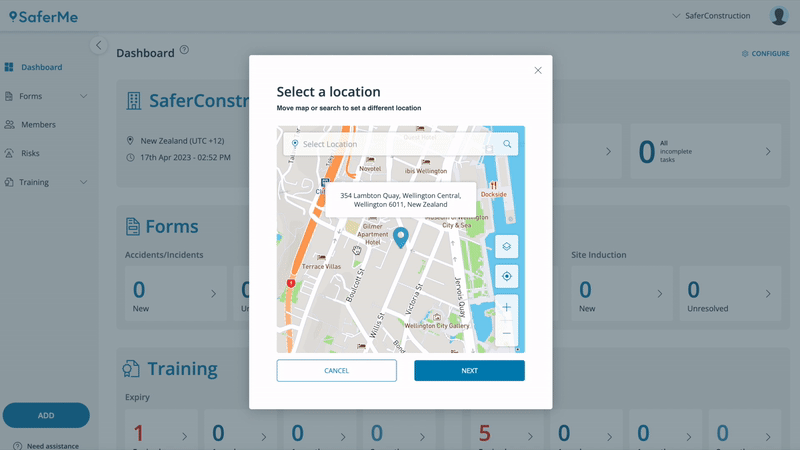 If you do not see the form you wish to submit, please reach out to support@safer.me
Complete the fields as prompted by the form. Any fields marked with a red * are Required fields that must be answered before you will be able to submit the report.
Once you are satisfied with the information you have provided, click SUBMIT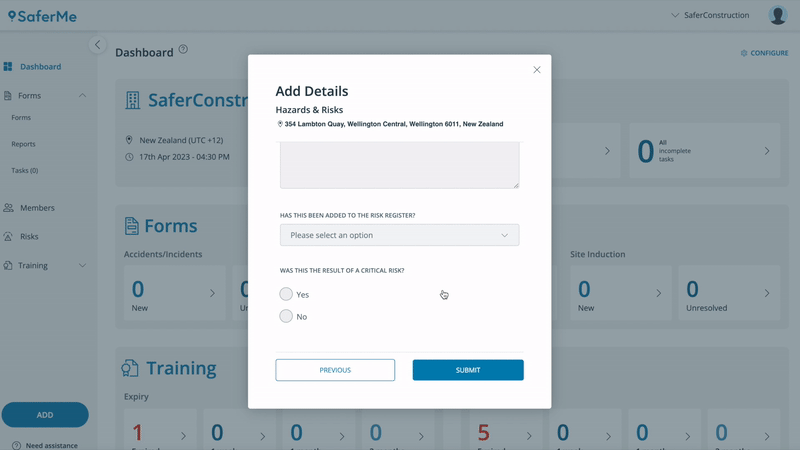 Completed Reports
You will now be presented with an overview of your report.
Here, you will have three tabs available to you:
DETAILS which shows the information you have entered;
MANAGE which will allow you to manage the status of the report and who it is assigned to and;
TASKS which allows you to create and assign a task or corrective action to yourself or another employee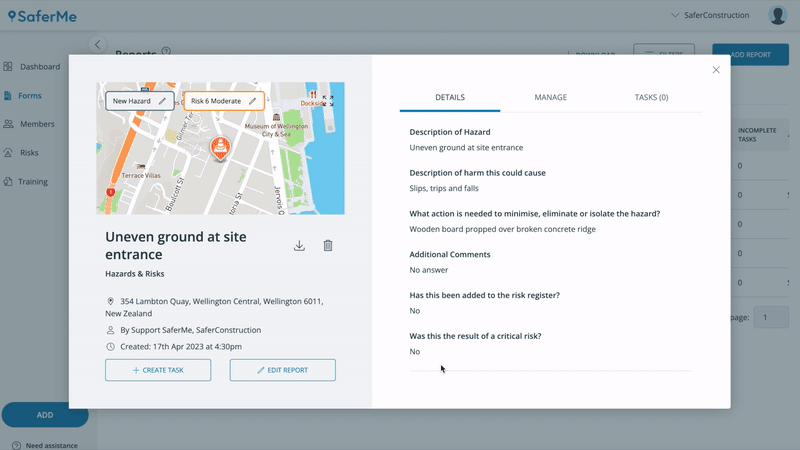 If you want to edit the information shown in the Details tab, click EDIT REPORT.
If you would like to down load a pdf copy of the report, select the download icon under the image of the map.
If you have questions about this process, please reach out to our team at support@safer.me