This article covers how to submit a health & safety report through the SaferMe web app.
How to get there
Log in to the SaferMe web app. Operators will be taken to the activity page and administrators will be taken to the admin portal of their organization.
Administrators can access the activity page by selecting the 'activity' button to the right of the top toolbar.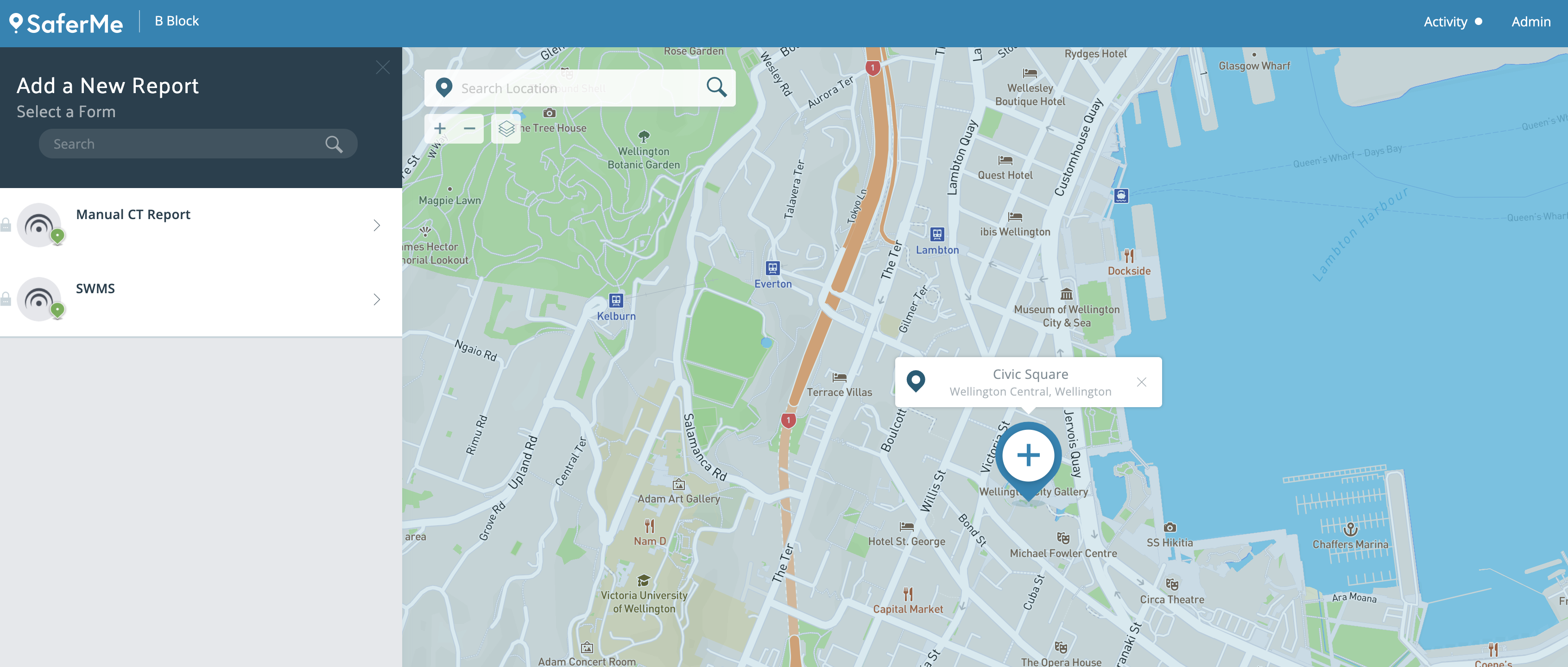 From the activity page, select the red + button in the bottom right corner to submit a report.
Location of the report
After clicking the red + button, the pin will appear on the map.
Move the pin to place the report at the desired location.
Select which form to make the report on.
If you do not see anything in this list, please contact support@safer.me and a member of our support team will give you access to your organisations forms.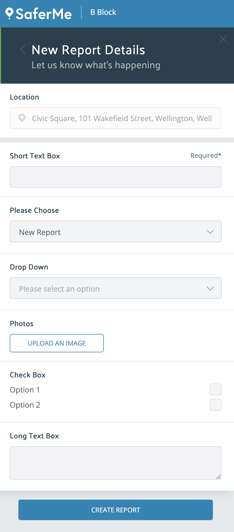 Fill out the form and click 'create report'.
Each report automatically captures the time, date, location and name of the reporter.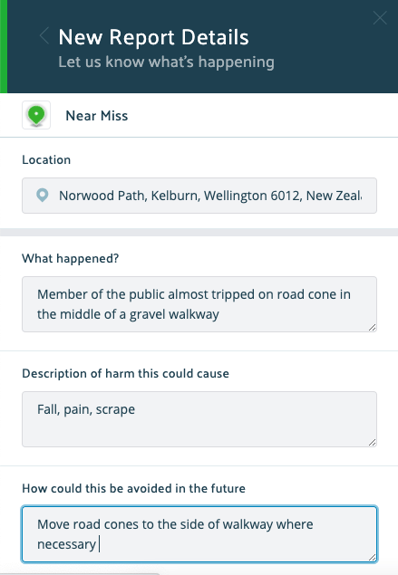 Once the report has been created it will have three tabs (detail, manage and task). The reporter may not have access to their own created reports if admins have locked down the form for security and privacy reasons.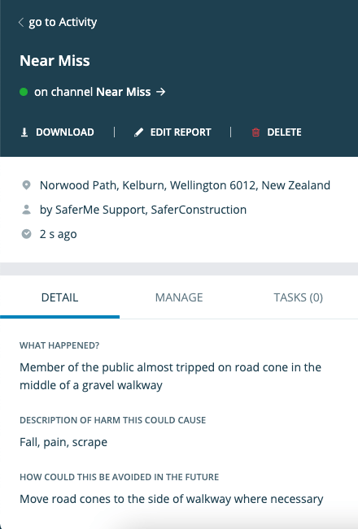 Don't hesitate to ask questions to our team at support@safer.me