Manage all outstanding tasks for an org in one place. Risks that need review, incomplete report tasks or training records about to expire.
The dashboard provides the perfect window into seeing 'what needs to be done' for an org and helps admins see all outstanding tasks including their own.
How to get there
To access the dashboard for an org, an admin must be logged in to SaferMe on the web app. Upon logging in, the dashboard will instantly open for admins. Find the dashboard button at the top of the menu on the left side of the admin portal.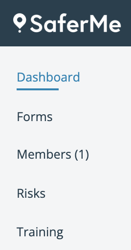 The Overview
The dashboard has five sections
Details
Tasks
Training
Risks
Add Button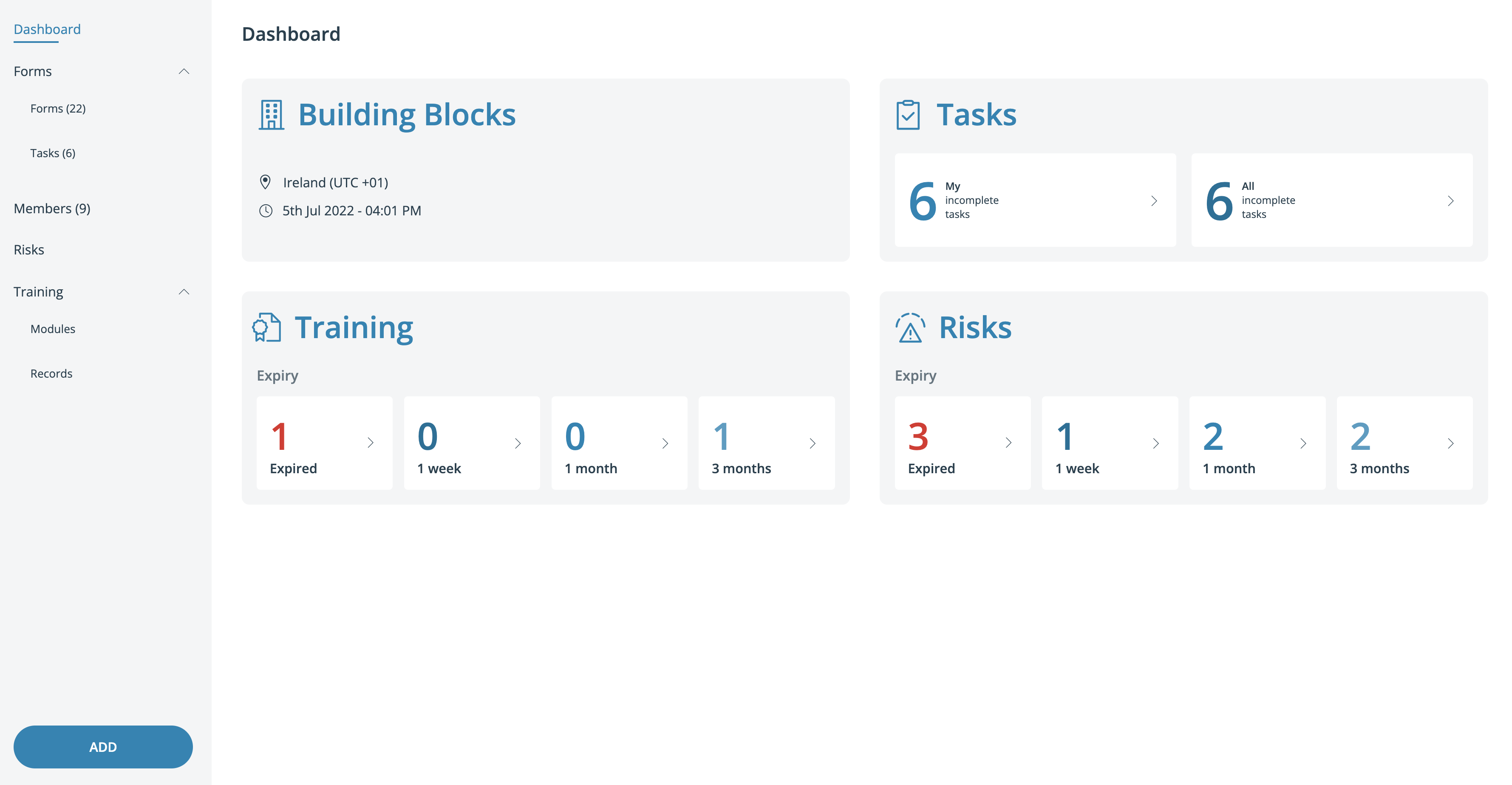 Details Tile
This tile displays the org name, the timezone info, date and time.
Tasks Tile
Within the tasks tile are two filters.
My incomplete tasks - opens a list of all outstanding tasks belonging to the admin signed in.
All incomplete tasks - opens a list of all outstanding tasks for the organisation.
Both filters can be clicked and opened to display the list of outstanding tasks. The admin also has access to the full list of completed tasks for the org.
Filters
The filters button on the top left can be used to search through all tasks.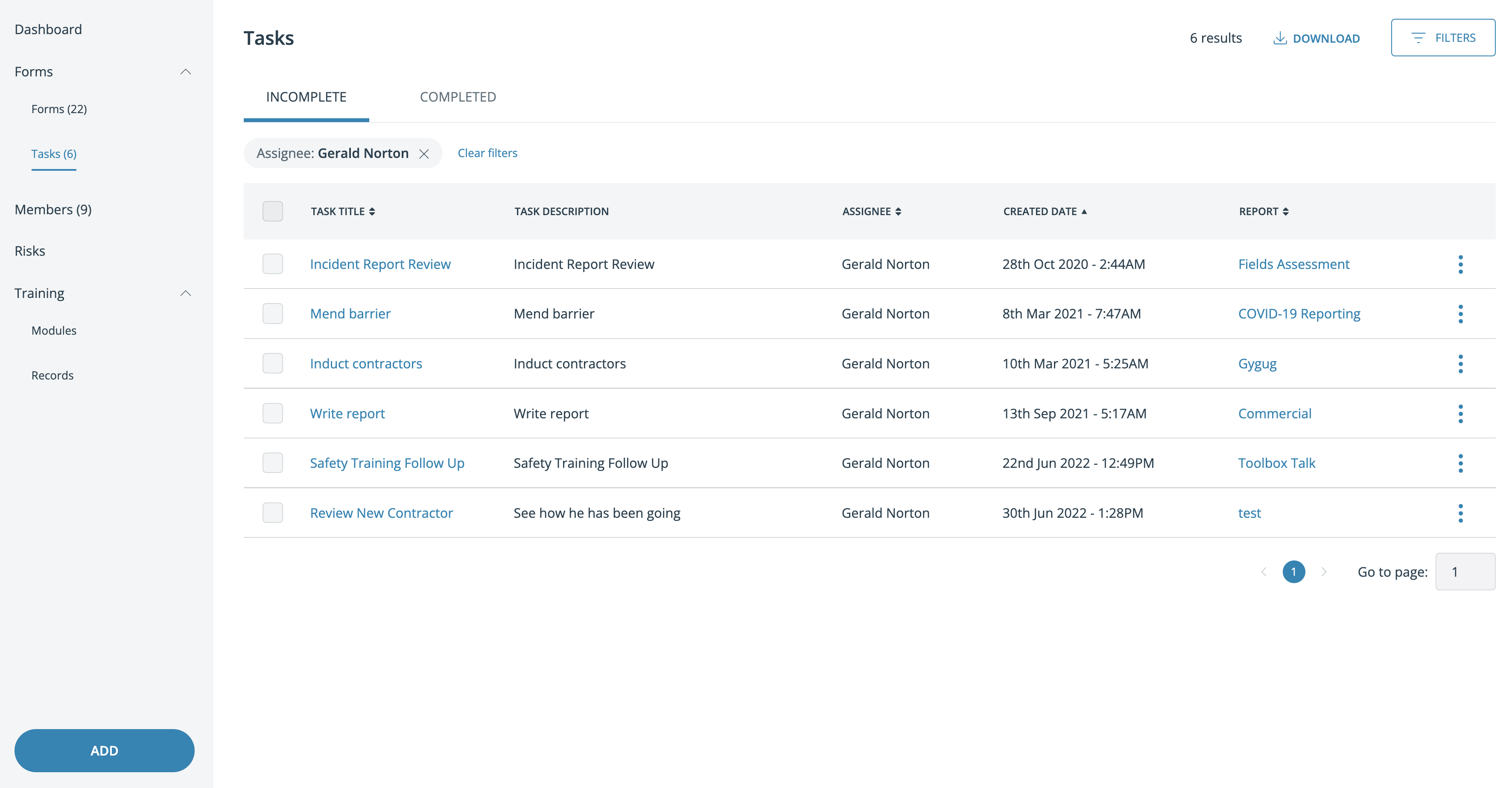 Incomplete tasks
Filter through incomplete tasks by selecting from
Task title
Assignee
Created Date
Report Name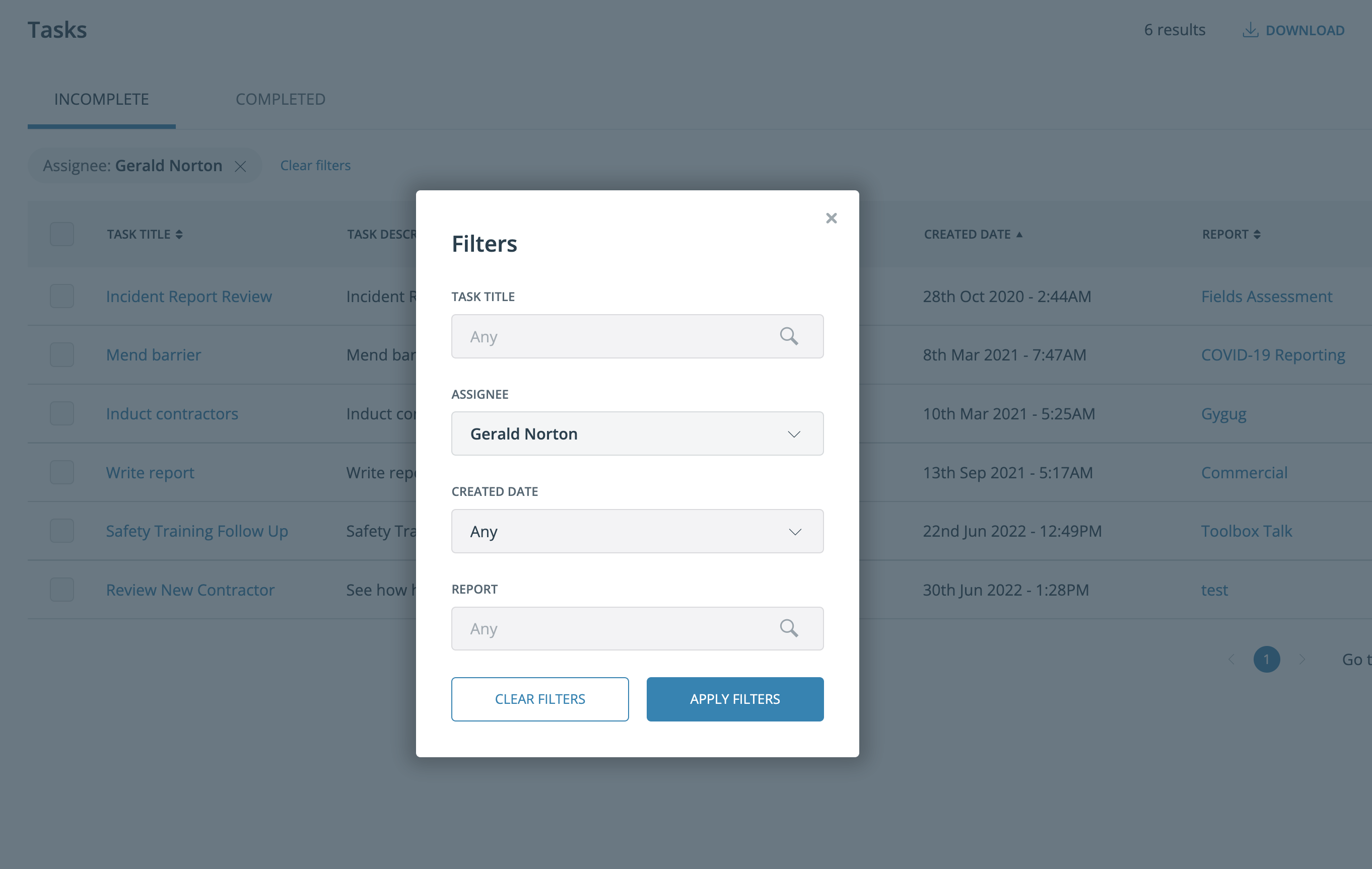 Completed Tasks
Filter through tasks that are complete by selecting from
Task title
Assignee
Completed by
Completed date
Report Name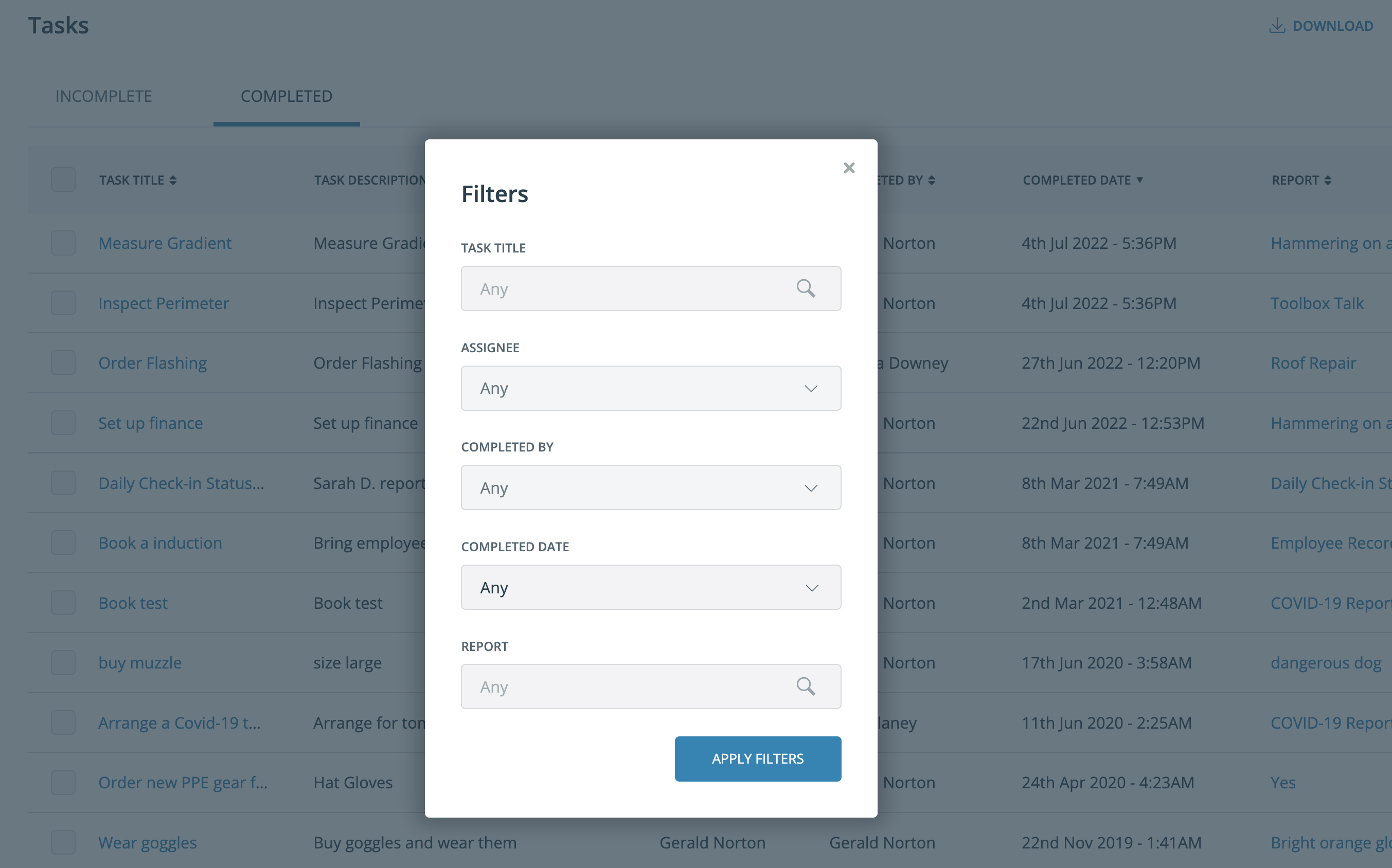 Training and Hazards
In order to get the full suite of features out of the dashboard, training and hazards need to be configured if not done already.
If these are not configured a message will display on the dashboard tiles instructing the admin to start configuration.


Related Articles
How do I configure training for my organisation?
How do I configure hazards for my organisation?
Training Tile
See instantly if any training records have expired or will be expiring within one week, within one month or within three months. Each filter is clickable and will bring the admin through to the records screen of the training area.

Risks Tile
Keep track of which hazards have review dates coming up to expiry or have already expired. Click through any of the filters to be brought directly to the risks area to review.

The Add Button
Use the add button to take action directly from the dashboard screen.
Add a report
Add a risk
Add a training record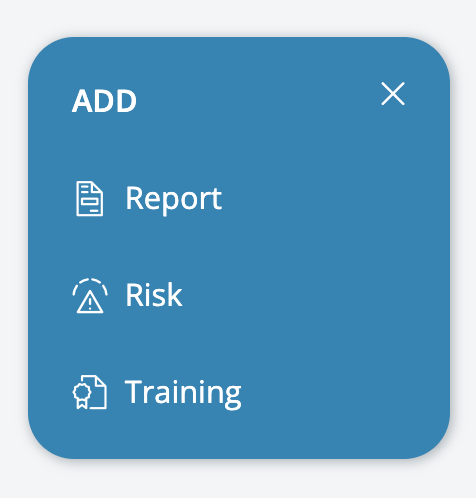 Getting started with the dashboard? Get in touch with us and we can help support@safer.me