Adding members to forms
This article walks through how to give members access to forms in an organisation.
Only Managers, Admins and the Owner can add employees to forms they are Form Administrators of.
Adding employees to forms
Begin on the Members page
Select the checkbox next to one or multiple employee names
Choose Add to forms from the menu bar
Select the forms you would like to add the employee(s) to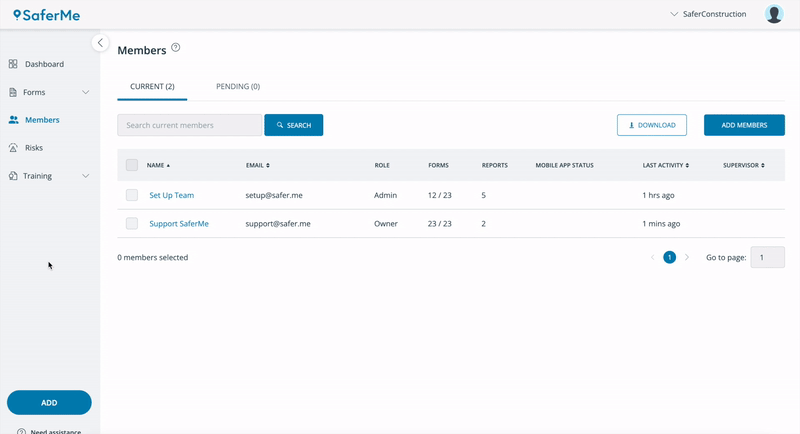 If you would like to give them employee(s) Form Administrator access, change the dropdown in the form selector from Operator to Administrator.
Want to know more about the different roles in SaferMe? Read this article or reach out to us at support@safer.me