Making an employee a Manager or Admin
In this article, we walk through how to make an employee a Manager or Admin of SaferMe
Every new member added to an organisation has basic member access and will be prompted to download the SaferMe mobile app.
To give an employee access to a SaferMe Dashboard in the web app, this user must be a Manager or an Admin.
To learn more about the roles within SaferMe, please read this article here.
Only the Owner or an Admin can grant another user with Admin access. Managers can give other users with Manager access.
Changing a Member to a Manager or Admin
Begin on the Members page
Select the checkbox next to one or multiple employee names
Choose Edit Members from the menu
Change the level of access
Save these changes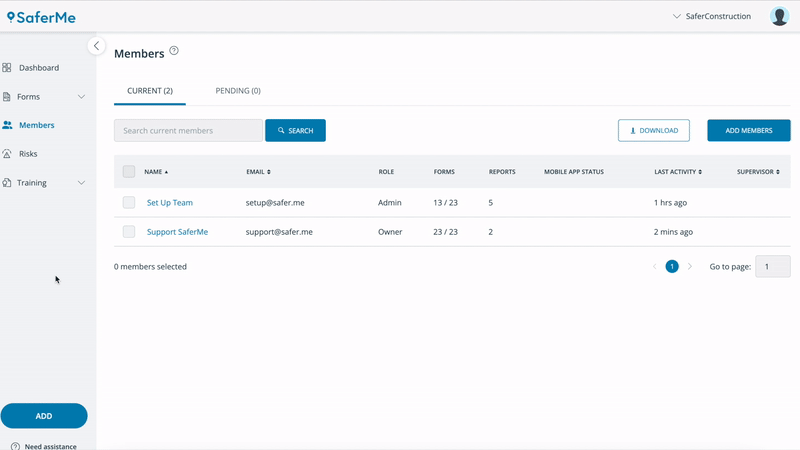 Want to know more about the different roles in SaferMe? Read this article or reach out to us at support@safer.me